June 11, 2020
STATEMENT: SSI stands against racism, calls for unity
Image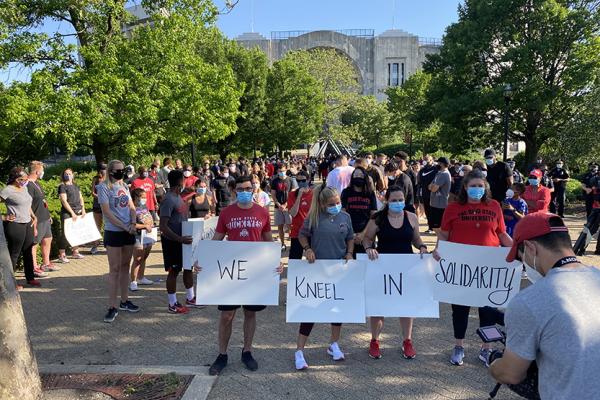 Description
Statement from the Sports and Society Initiative calling for equality and justice
The Sports and Society Initiative exists to unify and support those who value the intersection of sports and society, and foster understanding of the issues that are reflected in that relationship. We stand unified against all forms of racist violence, bigotry and oppression and grieve for the many other black and brown people who have lost their lives as a result of institutional racism.
SSI is committed to listening, learning, leading and being held accountable to help eradicate racism and support anti-racist policies.  We will provide leadership to advance diversity, equality and inclusion, and to educate ourselves and our community about the harmful impact of injustice and discrimination. 
We will be the change we want to see.
Please also read "Caring for Others, Caring for Ourselves" from Wendy Smooth, associate dean for diversity, equity and inclusion, and Gretchen Ritter, executive dean and vice provost, and this statement from Ohio State President Dr. Michael V. Drake. 
---