April 28, 2023
SSI intern Luderman, VanHorn make history on Lantern Sports desk
Image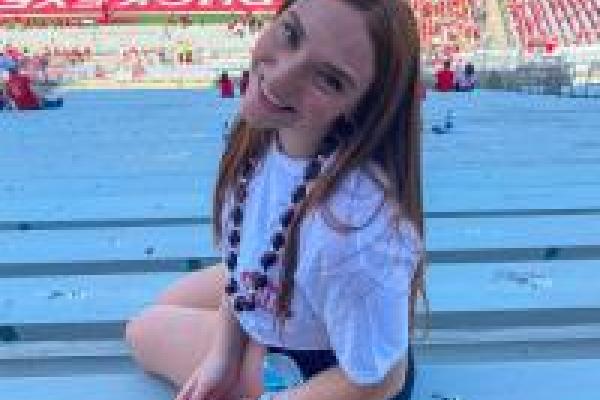 Description
The Ohio State student newspaper, The Lantern, will be crashing through the glass ceiling next year with women as sports editors for the first time.
Lauryn Luderman, right, a fourth-year communications major and Sports & Society's editorial intern, will be the lead sports editor for the newspaper for the 2023-'24 school year. She will be joined by Jayla VanHorn, left, a fourth-year journalism major, who will be the assistant sports editor.
"I feel like we're breaking barriers," VanHorn said. "I really still can't believe it."
In 2021, the Institute for Diversity and Ethics in Sport found that 85.6 percent of sports reporters are men, and those numbers aren't improving quickly.
Luderman and VanHorn both said that they hope other women and girls will see them at the sports desk and be encouraged to do the same as them.
"It means a lot because I don't want to be the only one," Luderman said. "I want there to be other girls to come after me."
VanHorn said that being a Black woman in the sports media, she can feel a little out of place sometimes.
"I don't really see that many people in this field who look like me," VanHorn said.
When she covered the Ohio State women's basketball team for The Lantern, VanHorn said she felt discouraged because she didn't see any other Black women doing what she was. Since being on the women's basketball beat for the entire spring semester, she said she has learned to use that fact as motivation.
"I think you should want to see more people who look like you in a field like this," VanHorn said. "It actually motivates me in a sense. I want to help the next person up."
Both Luderman and VanHorn said that they feel sometimes they have to work harder than everyone else to prove they belong.
"It's always in the back of my head," Luderman said. "What if people don't take me seriously because I'm a [woman]?"
But Jacob Benge, the former sports editor for The Lantern, said he is confident that Luderman and VanHorn are ready for the new challenge.
"Lauryn and Jayla are two outstanding student reporters who are going to be ready to lead The Lantern next year," Benge said. "I'm excited to see where they go, what they do, and how they can leave their legacies on The Lantern."
Luderman said that she wants to make sure that she encourages other women to try to chase a career in sports if that's what they want.
"If there's someone that's a reporter that I have next year and she wants to do my job, I want her to know it's possible because I'm doing it." Luderman said.
---