May 5, 2022
RESEARCH: SSI Undergraduate Student Research Fair draws entries from 7 schools
Image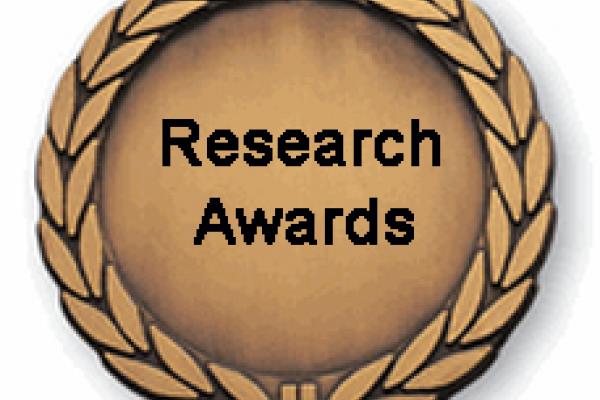 Description
The fourth annual SSI Undergraduate Research Fair took place in-person and via zoom on April
14 with eight high-quality presentations from undergraduate students representing seven different schools—the most schools ever represented at the fair.
The represented institutions included Bowling Green State University, Linnaeus University, Miami University, Muhlenberg College, Ohio State University, University of Toronto, and York University.
Over thirty people attended virtually or in-person to hear about:
Adelyn Arens's use of the National Sports and Society Survey (N = 3,993) to research how sports experiences while growing up, and into adulthood, are related to parent-child closeness over the life course
Raghdah Zakariya's work on Trauma-and-Violence-Informed Sport for Development approaches
Shivani Iyer's research on the policies and practices involving the use of helmets for girls' lacrosse
Cody Wang's inquiries into the availability of rugby and cricket fields in the Greater Toronto Area
Hannah Laube's interviews with three women athletes from different eras about their experiences and sentiments associated with Title IX
Dylan Saleh's examination of how elite swimmers in Sweden experience dropping out during sports high school and why they quit
Michael Szczepkowski's econometric analyses of links between Twitter followers and Major League Baseball player salaries and their potential salary negotiations
Mary Amico's recounting of Miami University's unique and esteemed coaching history and student-athlete leadership in the football program
Based on the societal impact of the research, academic rigor, and the quality of presentation,
special recognitions were awarded for:
Outstanding Quantitative Sports and Society Research: Adelyn Arens,
Ohio State University, for "Sports participation and parent-child feelings of closeness"
Outstanding Qualitative Sports and Society Research: Dylan Saleh, Linnaeus University, for "How former elite swimmers experience the process of dropout during sports high school"
Outstanding Public Health Research: Shivani Iyer, Muhlenberg College, for "A helmet of her own"
Outstanding Sports and Social Media Research: Michael Szczepkowski, Ohio State University, for "Paying for popularity: Examining the link between Twitter followers and salary in MLB"  
Thank you to all of the fabulous students and their advisors for participating in the event and sharing their research! We look forward to another excellent SSI Undergraduate Research Fair in 2023!
---