April 19, 2021
RESEARCH: SSI Undergraduate Student Research Fair Draws 13 Entries
Image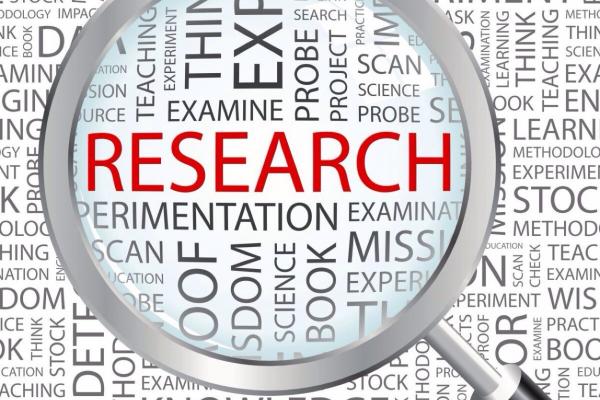 Description
The third SSI Student Research fair took place via Zoom on April 16, as students from Ohio State, Purdue, Illinois, and Otterbein presented research on a wide range of topics covering the intersectionality of sports and society.
This year's fair included 13 presentations and 41 attendees. 
Here are the presentations:
The event began with Justin Bobby's examination of Black coaches in the NFL.
Nayan Patel and Carleen Markey followed with results from analyzing archetypes in women's hockey. Their modeling indicated that women's hockey players should be categorized differently than those typically applied from men's hockey.
Jacob Rutan followed with an exploration into the inclusiveness of LGBTQ+ populations in sports.
A group of students from the University of Illinois (Kaitlin Ratcliff; Cheyenne Petersen; Dustin Epstein; Julia Illecki; Rusi Dong; Kaitlin Pericak) shared the data that they have collected on access to mental health resources for student-athletes at power five universities.
Greta Warmbier shared her analysis of handedness and performance in major league baseball. Jacob Skor is working on a project examining the choices of baseball players drafted out of high school. He was able to share descriptive statistics of careers for every player drafted from 1985 to 2002.
Emily Nothnagle used data from the National Sports and Society Survey to show that participation in youth sports develops grit into adulthood.
Students from the Otterbein Black Student-Athlete Book Club (Phanawn Baile, Maurice Beavers, Scottie Ethington, Will Simpson) shared their work on diversity and inclusion in DIII athletics. The group shared results from their survey administered to 397 student-athletes at Otterbein (85% of the total athlete population). One of their key results was the large gap between white and black students in interest in DEI work.
Mallie Lang shared her work on the financial value of 4- and 5-star football players to the university for which they play. Vinny Costanzo analyzed a group of highly paid MLB players, finding that pitchers provided more value to their team.
Jack Hackes discussed diversity in golf. He matched golf course zip codes with income and demographic data for the areas. Jack found that golf courses are often built in relatively poor white areas, but rarely in areas with mostly Black populations.
Adelyn Arens focussed her research on income differentials among athletes. She matched student-athlete hometowns with income data from the same area. She found that student-athletes at OSU are becoming more likely to come from affluent communities.
To finish off the afternoon, Riley Jenkins presented her research on the link between pay and attendance in major league baseball. 
The winners were:
Outstanding Sport for Development Research: Emily Nothnagle, Sport Participation and the Development of Grit, Ohio State
Outstanding Original Data Collection: Phanawn Bailey, Maurice Beavers, Scottie Ethington and Will Simpson, Presentation from the Black Student Athlete Book Club, Otterbein University
Outstanding Sports and Well-being Research: Kaitlin Ratcliff, Cheyenne Petersen, Dustin Epstein, Julia Illecki, Rusi Dong, Kaitlin Pericak and Dr. Caitlin Clarke, Access and Barriers to Mental Health Resource Information in the NCAA Power 5 Conference Schools, Illinois
Outstanding Application of Analytics: Nayan Patel, Carleen Markey, Inappropriate Labeling of Player Types in Women's Hockey, Ohio State and Purdue
The first SSI student research fair (2019) included poster presentations from seven students. We are dedicated to the continued expansion and success of the event. 
---