November 15, 2021
More than 300 Join for Second Sports Analytics Conference
Image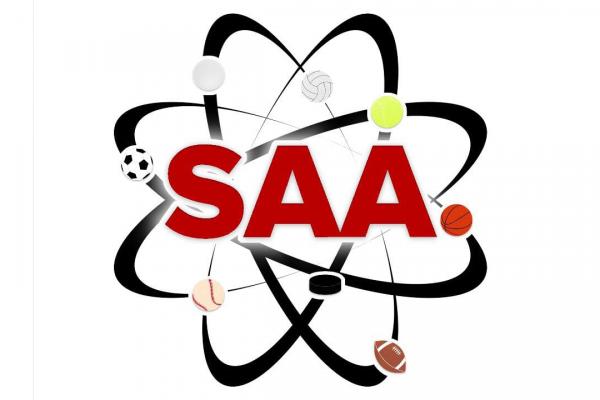 Description
The second Ohio State Sports Analytics Conference took place on Nov. 12, where more than 300 unique log-ins from 12 countries were recorded and several students attended in-person events. 
The conference, presented by the Sports Analytics Association in conjunction with SSI, and all panels were moderated by students or advisors of SAA and SSI. 
Sessions kicked off on Thursday with a pre-conference webinar featuring New Orleans Penguin's general manager David Griffin.
Friday morning began with Nick Elam on campus to share the analytics behind the Elam Ending. Next, 14 student groups presented their sports analytics research in a hybrid of online and in-person formats. 
The conference included two workshops: a Jim Albert workshop doing baseball analytics in R and Asmae Toumi discussing getting started with the big data bowl. 
The discussion panels began with Carey Hoyt, Katie Nushart and  Andrew Olinge of Ohio State athletics discussing the use of analytics in ticketing and athletic department budgeting. SAA member Jacob Skor moderated the panel.  
Our esports panel followed featuring Claire Kaido general manager of OS NYC and Adam Rubin general manager of the Detroit PistonsGT. SAA president Hunter Green served as moderator. 
In the jobs panel, recent OSU grads Justin Brands and Zach Feldman discussed their experience finding jobs in sports analytics, while Cincinnati Reds baseball operations manager Mark Edwards gave the perspective of those hiring. The panel was moderated by SAA member Alex Harding. 
A football analytics panel featuring Eric Eager (Pro-Football Focus), Cade Massey (University of Pennsylvania professor and Wharton Moneyball Podcast), and Rufus Peabody (Bet the Process and Professional Bettor) discussing football analytics, fantasy football and gambling. Patrick Tiernan, secretary of SAA, moderated. 
Our hockey panel featured three different perspectives of the state of hockey analytics. Alison Lukan (Seattle Kraken) writes data-driven stories. Namita Nandakumar, senior quantitative analyst for the Seattle Kraken, discussed her experiences running the analytics for the expansion team after some time in the NFL. Katerina Wu is a recent college graduate at the start of a promising career currently with the Pittsburgh Penguins. SAA Vice-president Trenton Butz moderated the discussion. 
The media panel, our final panel of the day, brought back Alison Lukan with Vince Doria (former director of news at ESPN) and Sara Ziegler (Sports Editor 538.com). The group discussed the evolution of analytics in sports media and the presentation of data to general audiences. Associate Professor of Clinical Communication Nicole Kraft, director of the Sports and Society Initiative, served as moderator of the panel. 
Bill Zito, general manager of the Florida Panthers, joined Fisher College of Business Clinical Associate Professor John Draper, SAA co-advisor, for a conversation on player evaluation and contracts, citing experience as both an agent and a general manager. 
The final event of the day featured Minnesota Viking's general manager Rick Spielman interviewed by Ryan Ruddy, SAA co-advisor and senior lecturer in economics. Those that made it to the end of the day were rewarded with an incredibly candid description of the Viking's use of analytics in player evaluation and the workload of an NFL GM. 
The SAA and SSI will continue to bring such programming in the future keep apprised of upcoming events by following us on Twitter: @OSU_SAA and @SportsSociety.
---