April 14, 2022
Meet #creativecon22's presenters: Kennon Pearson
Image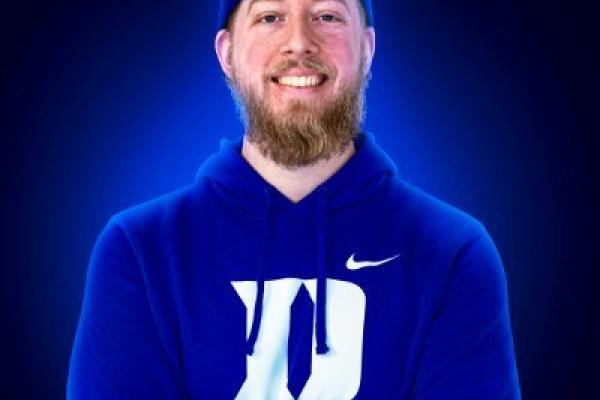 Description
With Creative Con '22 is TODAY! Let's meet some of our presenters!
Next up is Kennon Pearson, the assistant director of creative services and graphic design for Duke University Athletics. Kennon will be speaking about the hidden tricks of Photoshop  Register here.
What are you most looking forward to about Creative Con?
This will be my first ever speaking event and I'm very excited to not only share some tips and tricks I've learned but also just hearing from and connecting with other creatives in the industry, both new and young!
What made you want to pursue your career?
I've been doing graphic design professionally for 6-7 years now, and even though it's been great I've always wanted to get specifically into sports, and once I got the opportunity to do so I took it! I am very passionate about sports, so combining that with my passion for design just made sense!
What is some advice you would give to students looking to get into the sports creative field?
I didn't get into sports design until I was 30, so while you're young and able, take any and all internship opportunities that you can, constantly try new things (and post them!), and if you're ever able to relocate for the right job and you can...do it while you still can! You won't regret it! And don't forget to be yourself!
---