August 16, 2021
Let's Talk: Kraft Coaches OSU Women's Volleyball in Art of Interviews
Image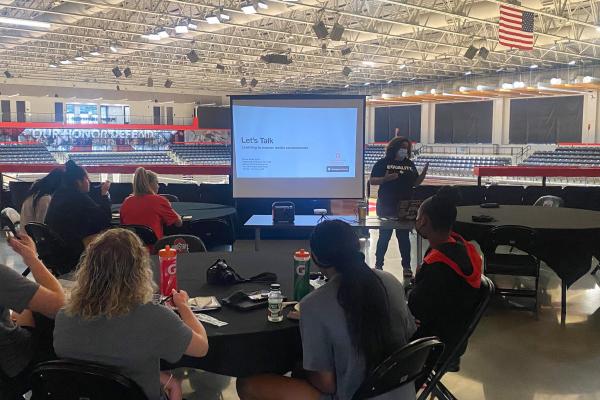 Description
Sports and Society Initiative Director Dr. Nicole Kraft, a longtime sportswriter and associate professor (clinical) of journalism, spent a recent afternoon on the other side of the microphone, teaching the Ohio State women's volleyball team to get more comfortable doing interviews. 
Kraft's topics including:
Types of interview environments
How to craft and stay on a message
Body language and voice
Media stereotypes of athletes and reporters
Social media opportunities and challenges
"It was a wonderful opportunity to work with amazing student-athletes and help them prepare for their media engagements," Kraft said. "It was also educational for me to see media interactions through their eyes, and realize what sports reporters can do better when it comes to interviews and press conferences."
Kraft, who is the author of "Always Get the Name of the Dog: A guide to media interviewing," recently wrote an article for The Conversation on the need to improve sports press conferences ("Sports writers could ditch the 'clown questions' and do better when it comes to press conferences").
---