October 19, 2020
Guest Column: In Defense of the Big Ten's Decision to Play Fall Football
Image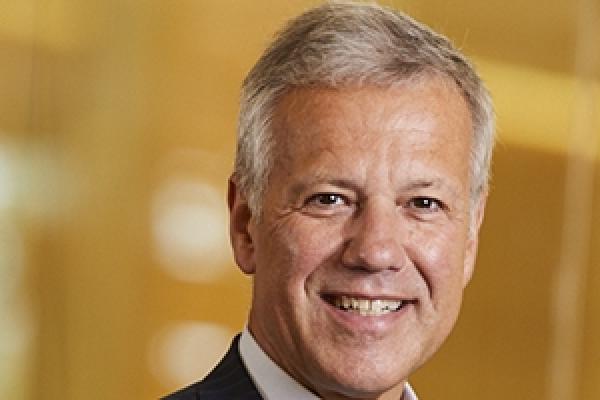 Description
By Matthew J. Mitten
Professor of Law and Executive Director
National Sports Law Institute
Marquette University Law School
SSI Advisory Board Member
On September 16, the Big Ten Council of Presidents and Chancellors (COP/C)'s unanimously decided to play a 2020 fall football season beginning on October 23, thereby reversing its August 11indefinite postponement of all fall sports. In a rush to judgment, its decision was harshly criticized by sports journalists with one calling it "the darkest day in Big Ten sports history."
No national, state, or local laws or public health regulations prohibit intercollegiate football games from being played in any of the eleven states in which Big Ten universities are located. During September, several NFL, some college, and hundreds of high school football games have been played in many of these states without any reported hospitalizations or significant harm to participating players caused by football-related Covid-19 infections. Also, despite recently rising infection rates in some states, athletes' participation in football games has not created any significantly increased risk of Covid-19 infection to the local community.
Article 2.2 of the NCAA Constitution states: "[i]t is the responsibility of each member institution to protect the health of and provide a safe environment for each of its participating student-
athletes." To assist universities in fulfilling this responsibility, the NCAA has developed guidelines for preventing Covid-19 infection during participation in intercollegiate sports. For football, the guidelines recommend that "schools should consider necessary testing strategies and protocols to mitigate community spread of COVID-19" because "it is highly unlikely that physical distancing and universal masking can always be maintained during practice and competition."
In a leading 1997 case, Knapp v. Northwestern University, a Chicago federal appellate court held that a university may rely on its team physician's medical opinion regarding whether athletic participation in a sport creates a significant risk of personal injury "in the face of conflicting opinion evidence regarding risk, and the fact that no scientific data exist[s] to quantify that risk." The court ruled that "medical determinations of this sort are best left to team doctors and universities as long as they are made with reason and rationality." It noted: "On the same facts, another team physician at another university, reviewing the same medical history, physical evaluation, and medical recommendations, might reasonably decide that [an athlete] met the physical qualifications for playing [an intercollegiate sport]. Simply put, all universities need not evaluate risk the same way."
Consistent with Knapp, on August 11, the Big Ten's member universities collectively decided to postpone all fall sports because there is "too much uncertainty regarding potential medical risks to allow our student-athletes to compete this fall." Thereafter, parents of football players for several Big Ten universities protested this decision outside conference headquarters, Ohio State quarterback Justin Fields started an online petition that was signed by more than 300,000 persons urging its reconsideration, and a group of Nebraska football players threatened litigation to challenge it (their lawsuit was filed on August 27).
In an August 19 letter, Big Ten Commissioner Kevin Warren stated that the OCP/C's decision "was overwhelmingly in support of postponing fall sports and will not be revisited" and established a Return to Competition Task Force (RTCTF).
Based on stringent new medical protocols for all Big Ten sports teams recommended by the RTCTF's medical subcommittee, on September 16, the OCP/C (whose member presidents include one with a Harvard M.D. and infectious diseases background, and another with a Johns Hopkins Ph.D and immunology background) and voted unanimously to play a fall football season without spectators. These protocols include daily rapid antigen testing of all football players, coaches, and other staff; comprehensive cardiac testing of a Covid-19 positive athlete and a 21-day period before his return to competition; and required discontinuance of football practices and games for at least seven days if team players' Covid-19 positivity rate exceeds 5% on a seven-day rolling average.
The most important medical factor underlying the OCP/C's decision was the development of readily available low-cost rapid antigen testing approved by the FDA after August 11. Another important factor is comprehensive cardiac testing of all Covid-19 positive players to detect myocarditis and required medical clearance by a cardiologist before returning to play. Morton Shapiro, Northwestern University's president and OCP/C chair, explained: "The medical advice change[d]. The facts changed and our minds changed. For me, it wasn't about political pressure. It wasn't about money. It wasn't about lawsuits. It wasn't about what everyone else was doing. It was the unanimous opinion of our medical experts."
All Big Ten football players have the right to opt out of playing during the 2020 fall season because of Covid-19 concerns without losing their athletic scholarships or a season of NCAA eligibility. As Ohio State quarterback, Heisman trophy candidate, and projected NFL first round draft choice Justin Fields stated: "They're not forcing us to play. We want to play." Those choosing to play football are not required to sign a liability waiver.
The Big Ten's medical protocols are very stringent and comply with NCAA guidelines for intercollegiate football practices and games. The daily testing of athletes and minimum 21-day period of withholding Covid-19 positive athletes from team practices and games requirements are more rigorous than any other Division I FBS conferences, including the ACC, Big 12, and SEC (which have comparable financial and medical resources). As recommended by the NCAA's guidelines, the Big Ten's conference football games-only schedule provides "reasonable assurance that the same risks have been adequately considered and addressed by the other team." The Big Ten's medical protocols are a medically and legally reasonable means of protecting the health and safety of its student-athletes who choose to play football, which complies with its member universities' obligations pursuant to Article 2.2 of the NCAA Constitution.
---