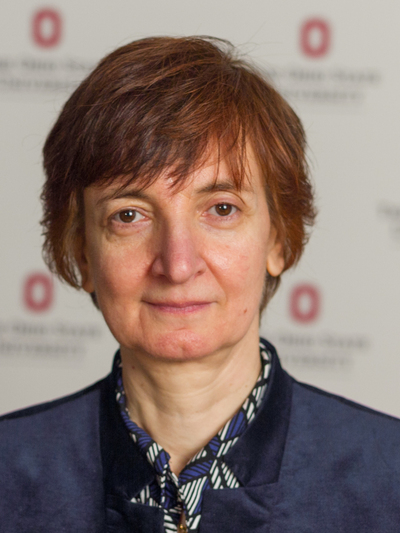 Yana Hashamova
Professor, Chair: Department of Slavic and East European Languages and Cultures
400F Hagerty Hall (office and mailing)
1775 College Road
Columbus, OH 43210
Yana Hashamova is Professor and Chair of the Department of Slavic and East European Languages and Cultures, Core Faculty of the Film Studies Program, Affiliate Faculty of the Global Arts + Humanities Discovery Theme, Comparative Studies, Women's Gender and Sexuality Studies, and the Mershon Center for International Security Studies. She is the first international scholar to be named Honorary Research Associate at the Research Centre of the Slovenian Academy of Sciences and Arts (Institute of Culture and Memory Studies).
Dr. Hashamova is also editor of the Slavic and East European Journal, the publication of the American Association of Teachers of Slavic and East European Languages. In her work, she strives to establish links between political ideology and constructs of national and gender identities in cultures, while analyzing post-Soviet conditions.
She has authored and edited several books as well as published over 30 articles and book chapters in the areas of Russian and Balkan film, media, and literature, all examining national, ethnic, and gender representations.
Advancing public dialogue surrounding the issues of migrants and refugees, her current project (a co-edited volume) explores the dynamic representations of the recent movement of people to, from, and through the Balkans.