May 31, 2023
SSI Faculty Lead Group Study Abroad to Learn European Model of Sport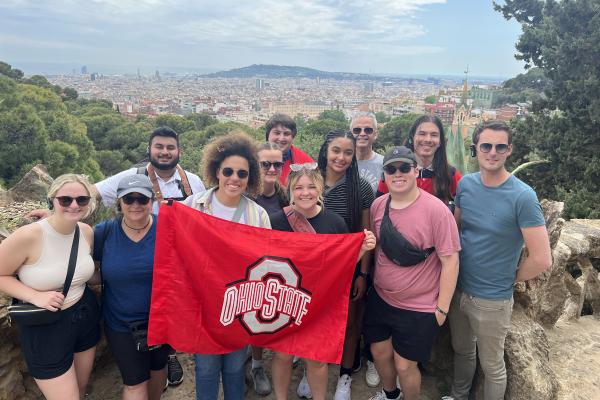 Sports and Society faculty members Dr. Brian Turner and Dr. Nicole Kraft spent the heart of May guiding a study abroad across four countries to explore the "European Model of Sport."
Activities for the group of 19 students included attending Inter Milan and FC Barcelona football games; meeting with leaders at the home of the World Athletic Association and the Monaco Country Club in Monaco; visiting Vero Volley professional volleyball in Milan, Italy; learning about team handball with ISAM Nimes; and touring Camp Nu stadium in Barcelona, Spain.
The group visited Barcelona's Olympic Museum. They also met with FI Journalist Aaron Deckers of RacingNews365 and French handball legend Michaël Guigou, who allowed students to hold his gold medal from the Tokyo Olympics.
Kraft said her favorite stop was visiting Circuit de Barcelona-Catalunya, home of the Barcelona F1 race, and getting to stand on the podium.
---