August 23, 2023
Ohio State is newest student chapter of Associated Press Sports Editors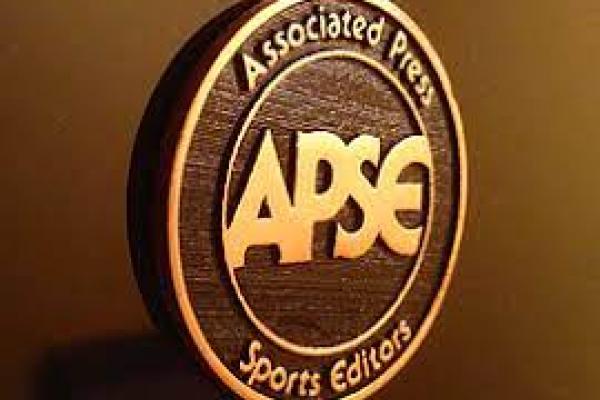 Ohio State's application to become an Associated Press Sports Editors student chapter was approved by the executive committee making the Buckeyes APSE's 12th student chapter.
Dr. Nicole Kraft, associate professor of journalism practice and director of the Sports and Society Initiative, will be the chapter adviser. The officers are president Megan Husslein, vice president Jayla VanHorn and treasurer Lauryn Luderman.
"Growing our student membership and our engagement with the next generation of sports journalists is a primary goal of our organization," Naila-Jean Meyers, APSE president and senior assistant sports editor of the Star Tribune in Minneapolis said. "I'm excited to have Ohio State on board, helping us start the school year strong. I look forward to working with the leaders of the Ohio State chapter."
As the new school year begins, APSE's goal is to continue to expand the ranks of our student chapters and student members and connect more with the next generation of sports journalists. Among the benefits of membership in our organization are networking with sports journalism leaders from across the country, our college student contest and scholarships and regular virtual programming.
Lisa Wilson of The Athletic, APSE's career advancement chair, will be working with student chapters to plan events, including a popular panel on how to get an internship.
To get involved in APSE at Ohio State, please email us!
---