February 18, 2023
Join the "SSI Conversation" with Megan Husslein for insights on athlete mental health and more
Image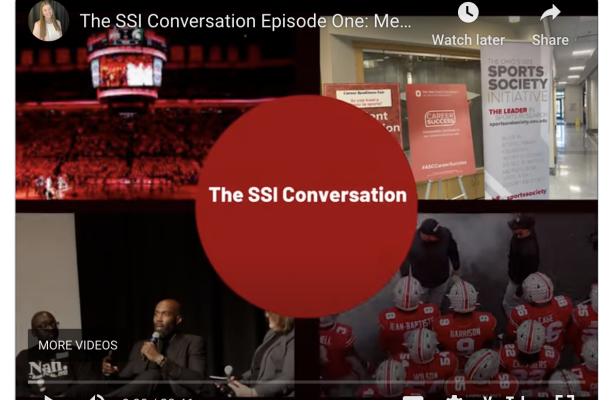 Description
SSI is thrilled to announce the launch of "The SSI Conversation". In this new sports talk show, Megan Husslein furthers the discussion surrounding how sports and society connect.
There will be some talk around the Xs and Os, but Megan will focus on what goes on beyond the field or court. The SSI Conversation talks to experts on mental health, discrimination, NIL, athletes' faith and more. This show is unique because it digs deeper than the game itself - it's a discussion surrounding those playing it.
Check out the first episode, which features sports psychiatrist Dr. Josh Norman and Joey Lane, former Ohio State basketball player and "Drive the Lane" podcast host, who discuss what mental challenges might be impacting the struggling Ohio State men's basketball team. 
---