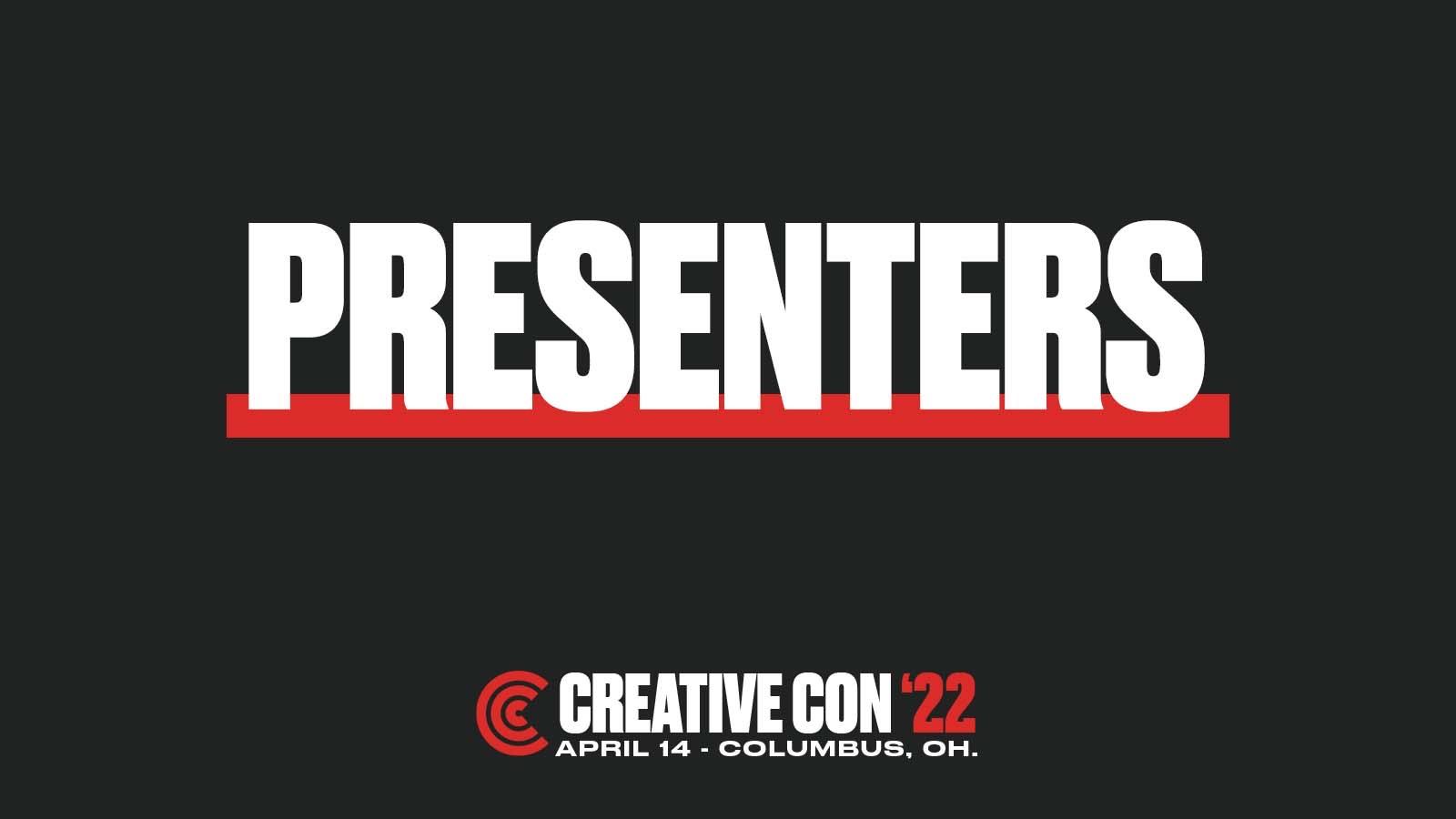 Advanced
Text
David Aaron
Born and raised in Philadelphia, David is a passionate storyteller with a dedication to creating a positive impact in the world.
He started in the creative space as a high school senior creating and directing an hour-long "senior project" documentary following his high school basketball program. After starting as a college freshman at Ohio State, he joined the men's basketball program as a video assistant on the coaching side cutting up film for both internal and external scouting. As college creative departments became more prevalent, he transitioned into a creative video role for the basketball program leading all creative recruiting and both social strategy and execution.
While in his role as director of creative video for the OSU basketball program, David began working as an NFL and NHL Live Content Producer in the beginning years of both programs. I still carry both Live content roles in a part time capacity today.
David is co-founder of Envision, a dedicated brand partner putting together complete brand puzzles across all industries. We work with businesses, organizations, agencies, athletes, and talent with the goal of telling their stories through a dynamic and authentic approach to brand building and storytelling.
Media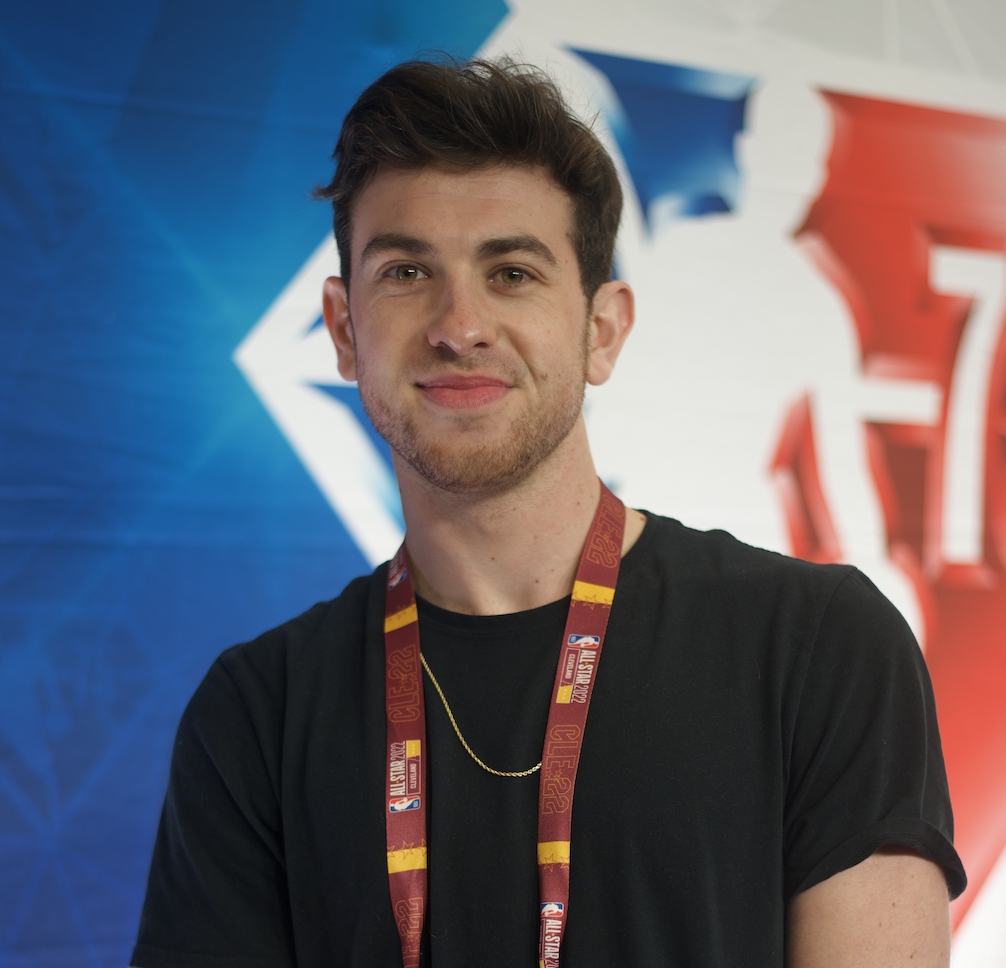 Text
Monique Bowman
Monique Bowman is the director of digital and social media for the Big Ten Conference. In her position, she is responsible for developing and implementing a digital content strategy that serves nearly 10,000 student-athletes that compete in 28 conference-sponsored sports at 14 member institutions.
Monique was previously the associate director of digital media within The Ohio State University athletic department, where she had daily oversight of content development and distribution on the department's main athletic social media accounts. Additionally, she served as a liaison between the athletic department's digital media team and other social/digital teams around the university.
An experienced marketing communications professional, Monique has also held positions with United Soccer Coaches, Ohio Northern University, the Presidents' Athletic Conference, Fahlgren Mortine and Capital University. 
She earned her undergraduate degree from Capital University in Columbus, Ohio, and her master's degree from Bowling Green State University in Bowling Green, Ohio.
Media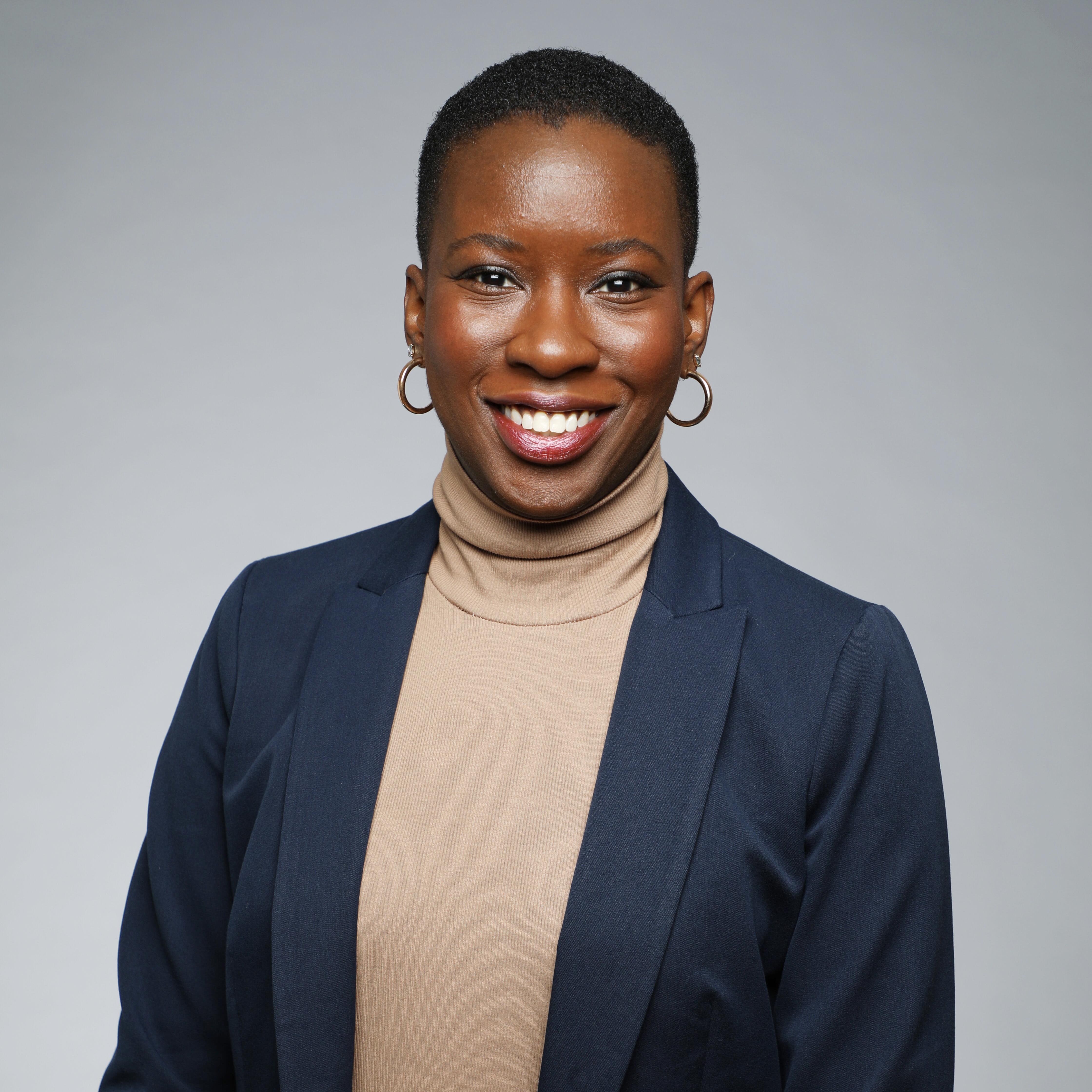 Text
C.J. Campbell 
C.J. is in his first year as assistant director of creative design and branding for the Ohio State football program. He came to Columbus in the summer of 2021 after spending two years as the director of graphic design for Nebraska football.
C.J. is no stranger to the Buckeye state, having worked with the University of Cincinnati football program in the summer of 2019 as a graphic designer. He also had stops for internships with the football programs at the University of South Florida (summer of 2018) and Oregon State (2018-'19).
A 2019 graduate of Newman University, Campbell earned his degree in sports communication with an art minor. 
Media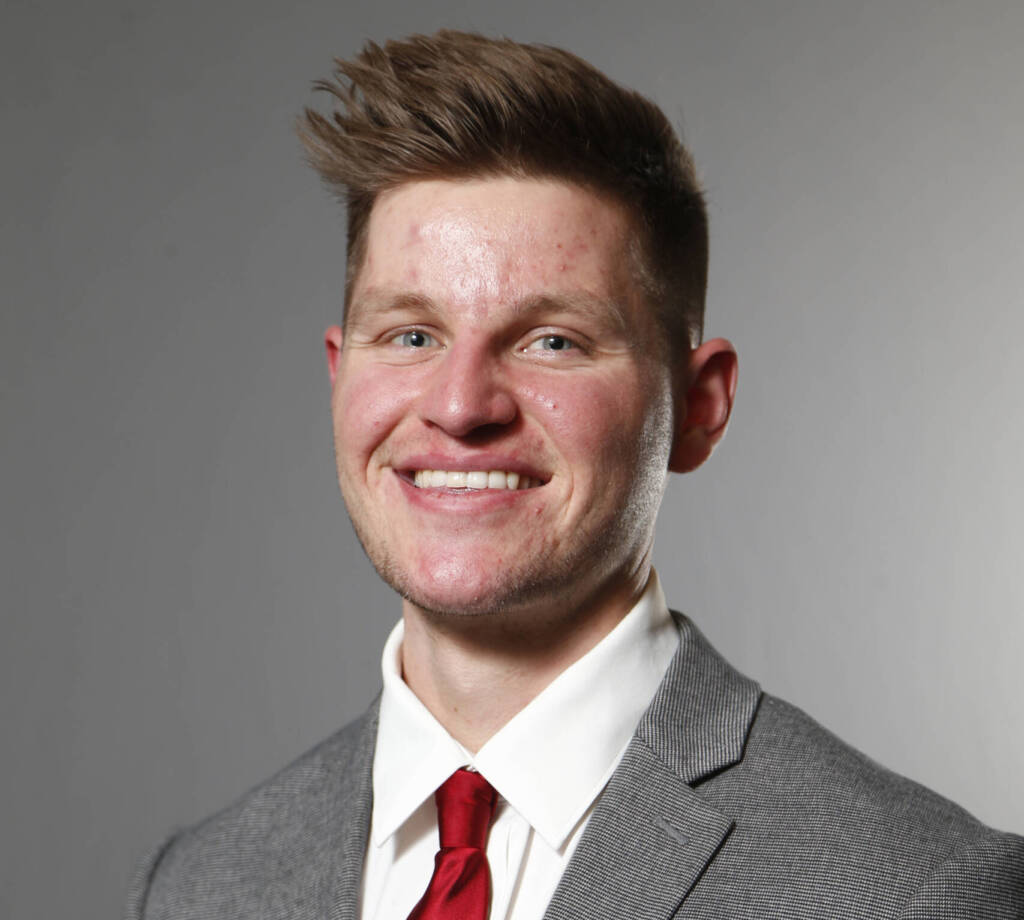 Text
Chris Charizopoulos
Chris is the owner/operator at Chris Charizopoulos Creative Co. LLC. He specializes in digital sports design and content strategy, and large-scale sport and lifestyle art direction.
With over 10 years of experience in content creation, past experiences include fulfilling roles at:
The National Basketball Association, where he was the first senior manager of social and digital content Design in company history.
Ohio State Football: where he was the director of creative design and branding.
Notre Dame Football, where he was the first full-time Art Director in team history.
Intersport Sports and Lifestyle Agency, where he was the first full-time in-house graphic designer in company history.
Chris currently resides outside of Columbus, with his family, working to craft a balanced life dedicated to spending time with his family, living healthy and helping others.
Media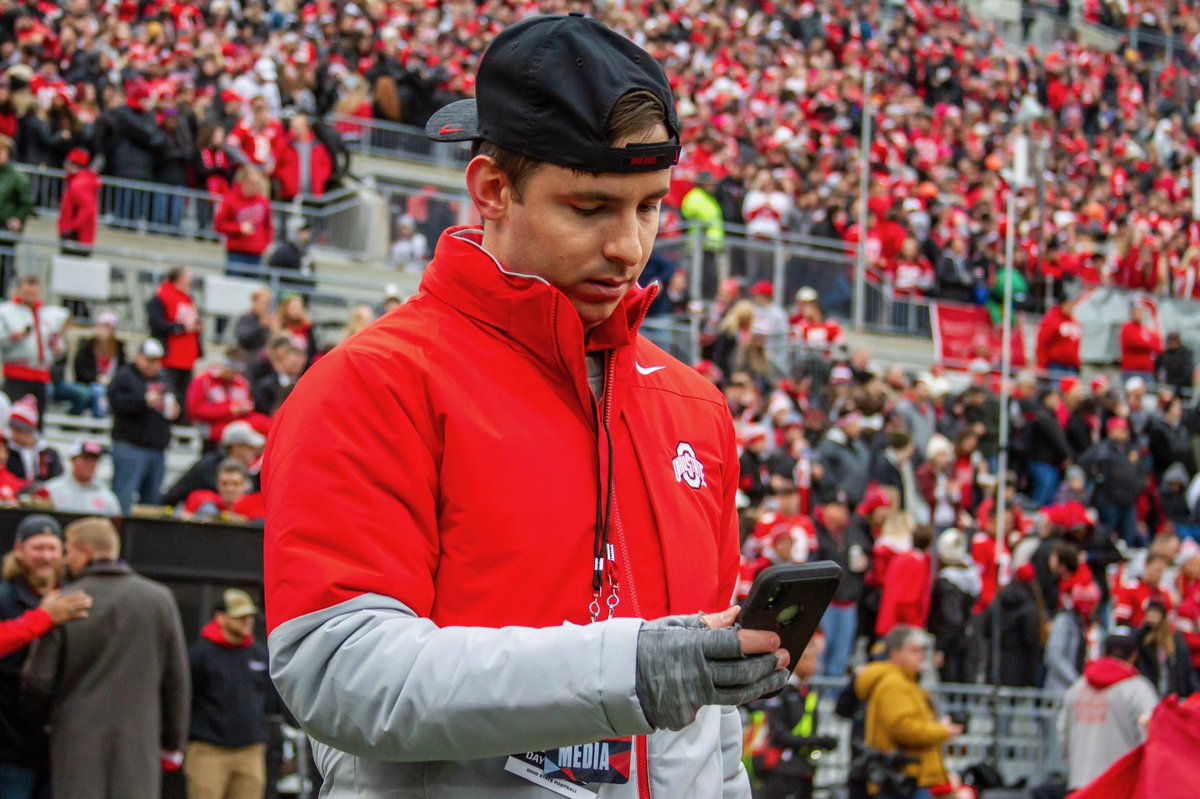 Text
Andy DeVito
Andy is the director of creative and branding for The Ohio State University Department of Athletics. Starting his career in 2007 with the Buckeyes, DeVito is responsible for managing, strengthening and growing the athletics brand serving as the subject matter expert and strategic advisor to partners and units across campus.
From digital to game day experiences, his role involves developing and managing the visual direction for all of the brand touchpoints including social media, digital communication, facility experiences and branding, marketing campaigns, uniforms, apparel and merchandise.
With 14 years of experience, he manages a team of creatives to provide strategic visual communication support for the department and 36 varsity sports.
 
A Shelby, Ohio native, Andy is a 2007 Ohio State alum, earning a visual communication design degree with a double minor in business and communications.
 
Media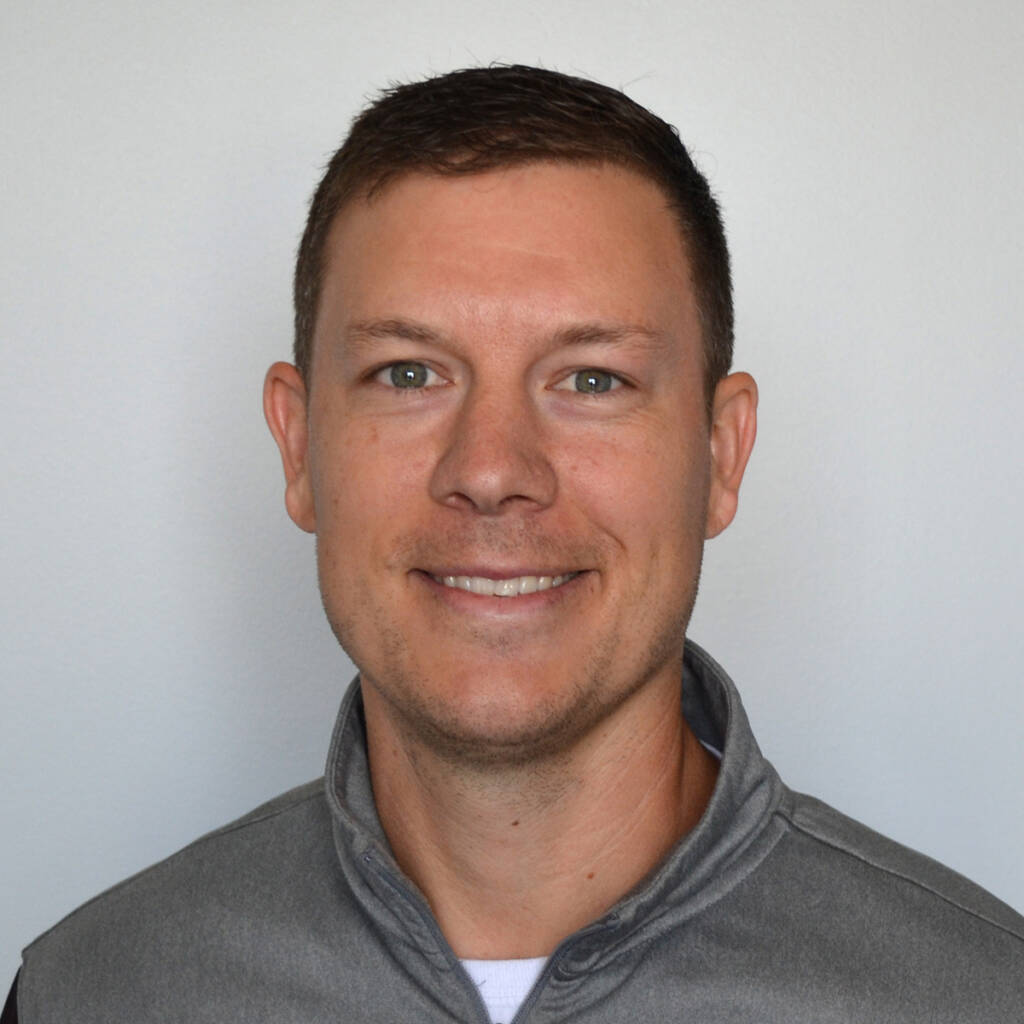 Text
Corey Favor
With over 20 years of experience in art direction, business development, and community engagement, Corey oversees engagement and curation with artists, arts and charitable organizations, and community groups across the Orange Barrel and IKE Smart City.
Previously, Corey held roles in product management, user interface, and digital design at OhioHealth, The Ohio State University, and Radio One. His entrepreneurial spirit led him to become co-founder of Creative Control Fest in 2011. He is also the owner of The Creatives Shop, an apparel brand dedicated to fostering originality and ingenuity.
In addition, Corey serves on the board and as a member of several arts and community organizations, including the Board of Trustees at Columbus College of Art and Design, Columbus Music Commission, the Africentric Personal Development Shop and Gateway Film Center.
Media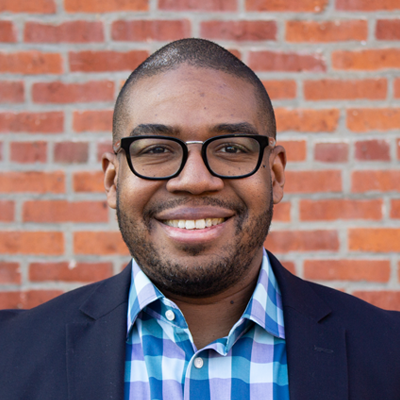 Text
Joe Gemma
Joe came to Ohio State in 2015 and serves as a graphic designer. He assists the men's and women's basketball programs by strategizing and creating digital assets for both recruiting and social media.
Joe also provides game-day photography and works with each program to strategize a plan for social media growth.
A Massillon Ohio native, Gemma studied advertising and graphic design at the Columbus College of Art & Design before coming to Ohio State.
Media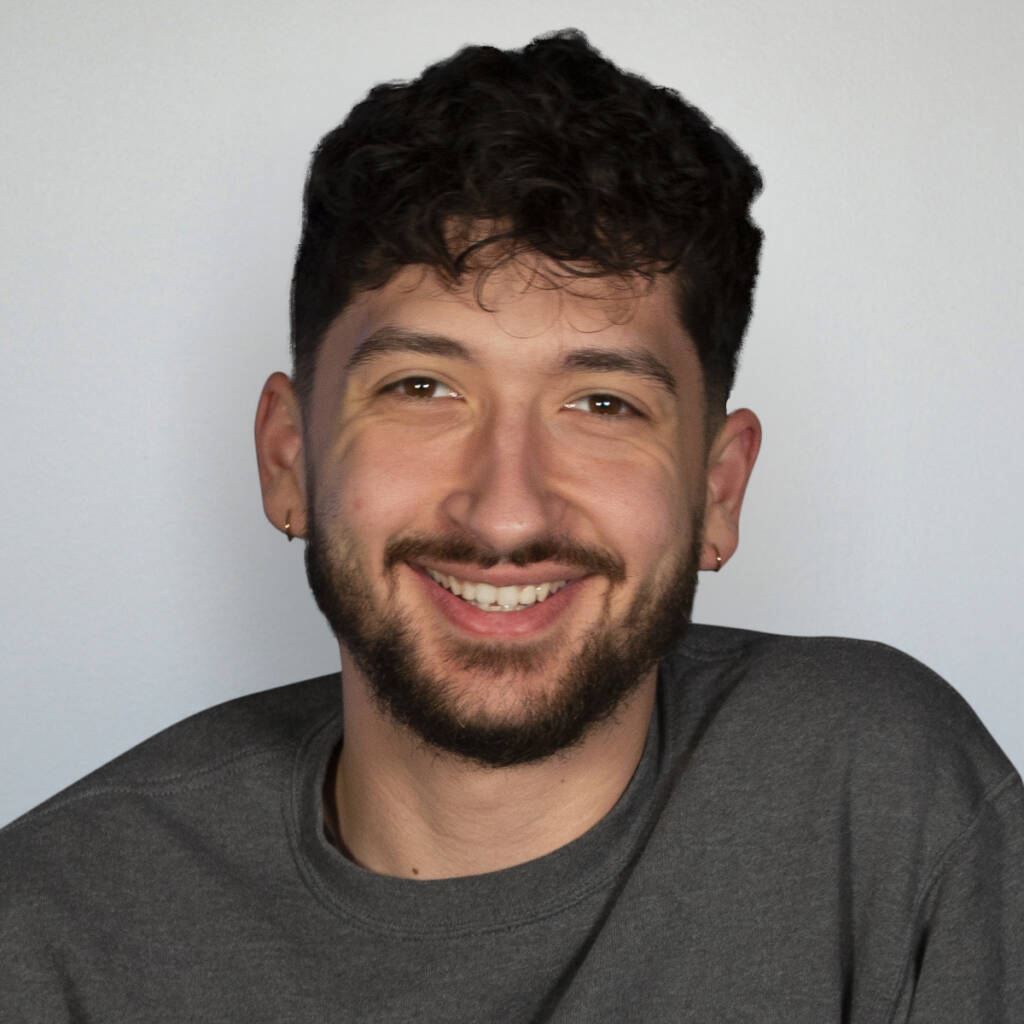 Text
Russell Hoeflich 
Russell is the director/creative director of video services for The Ohio State University Department of Athletics.  Starting his career as an animator on the Athletics Scoreboard Staff in 2001, Hoeflich is responsible for creative video production, video board production and operations, and live streaming productions for B1G+ events at Ohio State.
 
From producing live shows for the biggest games to television commercials, hype videos, including an Emmy-winning basketball intro video, Russell is involved in all aspects of video production for the athletic department.
 
With 20 years of experience, he manages the live event production team and creative video production team that provide support for the department and 36 varsity sports.
 
Russell is a 2003 Ohio State alum, earning a fine art degree in painting and drawing.
Twitter: @RussellHoeflich
Media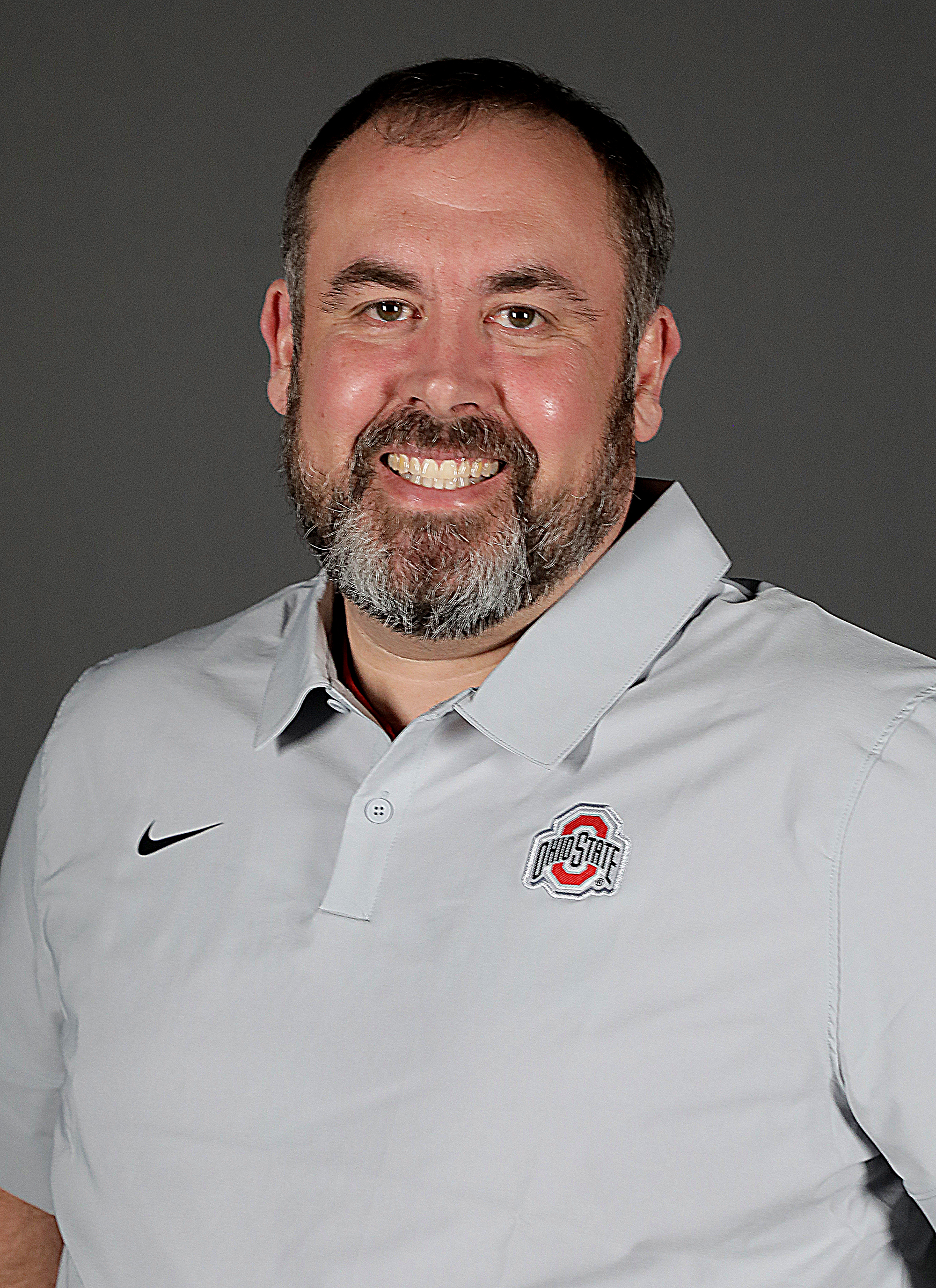 Text
Alyssa Jacobs
Alyssa graduated from The Ohio State University in 2020 with a bachelor's degree in journalism and minors in political science and business. During her time as an undergraduate student, she was a student-athlete on Ohio State's dance team, helping the squad to three national championships while maintaining scholar-athlete status. Her exposure to nearly all the institution's 36 sports during her time on the dance team inspired Alyssa to pursue a career in the sports industry.
Alyssa gained professional experience working in the Buckeye Athletics Communications office as a student-assistant for two years where she served as the primary contact for synchronized swimming and field hockey, assisted with communications game day duties for football, men's and women's basketball and men's ice hockey and learned from some of the best sports information directors in the business.
During this time, she also had the opportunity to work the Big Ten Football Championship and NCAA Men's March Madness tournament as a media assistant. After graduating during a pandemic, Alyssa found creative ways to continue to foster skills by running the social media for the Big Ten TBT basketball team, Big X, interning with the Columbus Recreation and Parks Sports Department and obtaining her master's degree in sports management from Ohio State.
Alyssa moved to Olympic City, USA for her current position with the national governing body for artistic swimming, formerly known as synchronized swimming, where she works as the communications and partnership marketing manager. Through her current position, Alyssa served as media representative at the Tokyo Olympic Games and the first-ever Junior Pan American Games in Colombia.
Media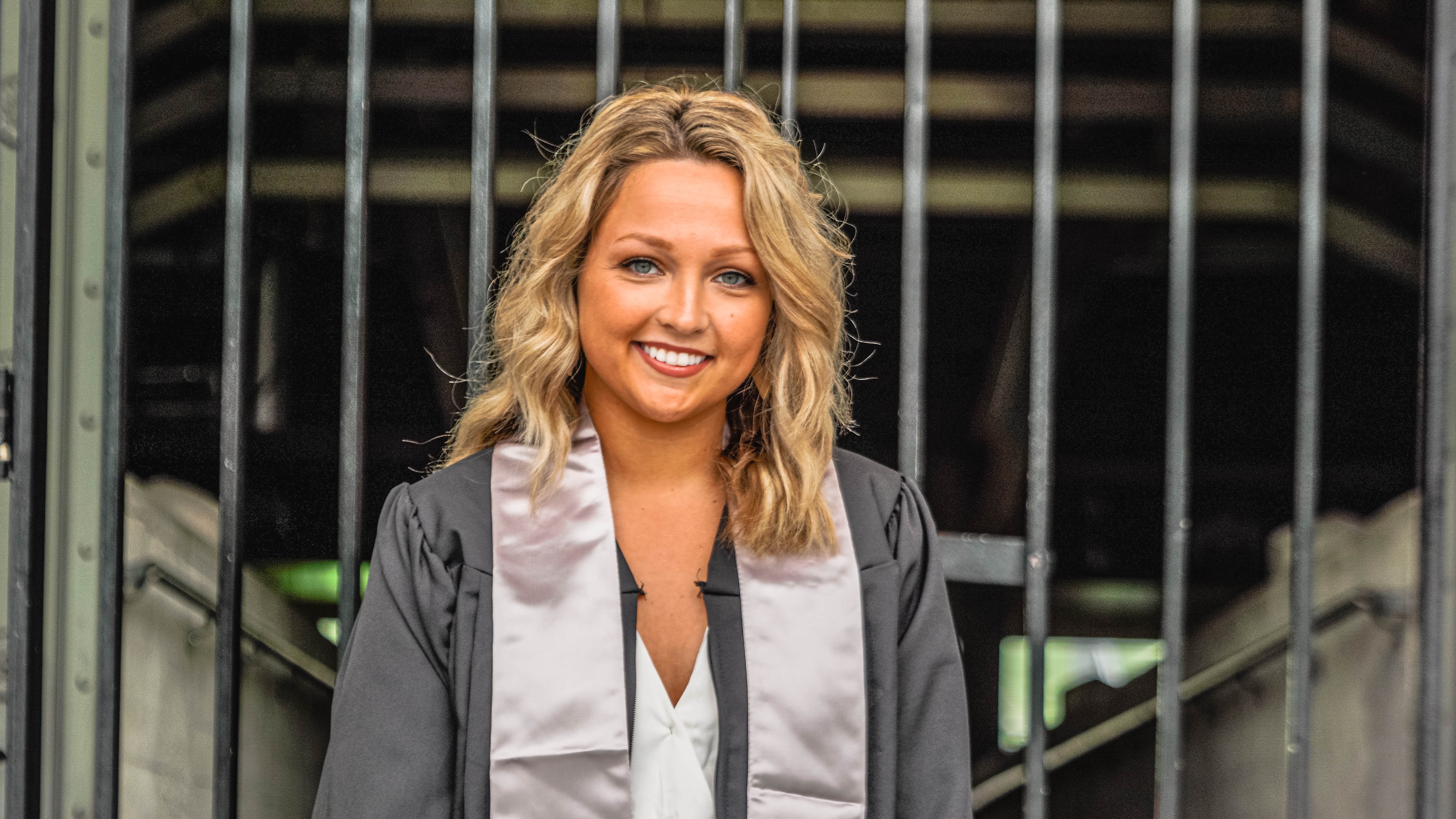 Text
Gage Jenkins
Gage is assistant athletics director for brand and ideation for the Georgia Tech Athletic Association.
At Georgia Tech, Jenkins is tasked with providing strategic leadership across athletics for ideation, initiating the creative process and managing through development and actualization, building strategies for developing and promoting the Georgia Tech Athletics brand, including digital media content creation and execution. 
Jenkins previously served as director of digital media at Air Force, overseeing the development, coordination, and implementation of social media strategy for the Falcons' athletic department.
A native of Boise, Idaho, Gage earned a master's degree in sports law and business from Arizona State University in 2018, during which he also served as a graduate assistant in marketing and game-day management, working with soccer, softball, volleyball and wrestling.
He received his bachelor of science degree in management from Arizona State in 2016, serving as a manager for the men's basketball team as an undergraduate.
Media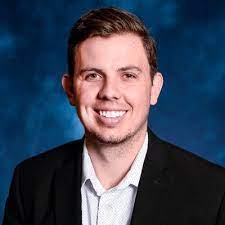 Text
Danny Kambel
Danny is in his first year as the director of athletic communications at The College of Idaho and a consultant for the sports information offices at  the University of the Pacific and Evergreen State College. He has gained valuable experiences while serving in the sports information industry on the NCAA Division I, II and III level. Prior to his current roles, he spent the last four years as the Pacific University sports information director from 2016-2020.
As the sports information director at LeTourneau University in Longview, Texas, he was named the 2015-16 American Southwest Conference Sports Information Director of the Year. Prior to
LeTourneau, he served two years as SID at the University of Wisconsin-Platteville following four years as the SID at NCAA Division II, Texas A&M University-Commerce.
Danny earned his bachelor's degree from the University of Toledo and his associate's degree from Columbus State Community College, where he is a member of the Sport and Exercise Studies Hall of Fame and was named the program's distinguished alumnus in 2019.
He is a member of the College Sports Information Directors of America and the National Association of Collegiate Marketing Administrators. He served on the CoSIDA Board of Directors in 2019-20 and has been an active member of the Job Seekers Committee,
serving as its chairperson from 2017-19.
Instagram: @dkambel
Twitter: @DannyKambel
Media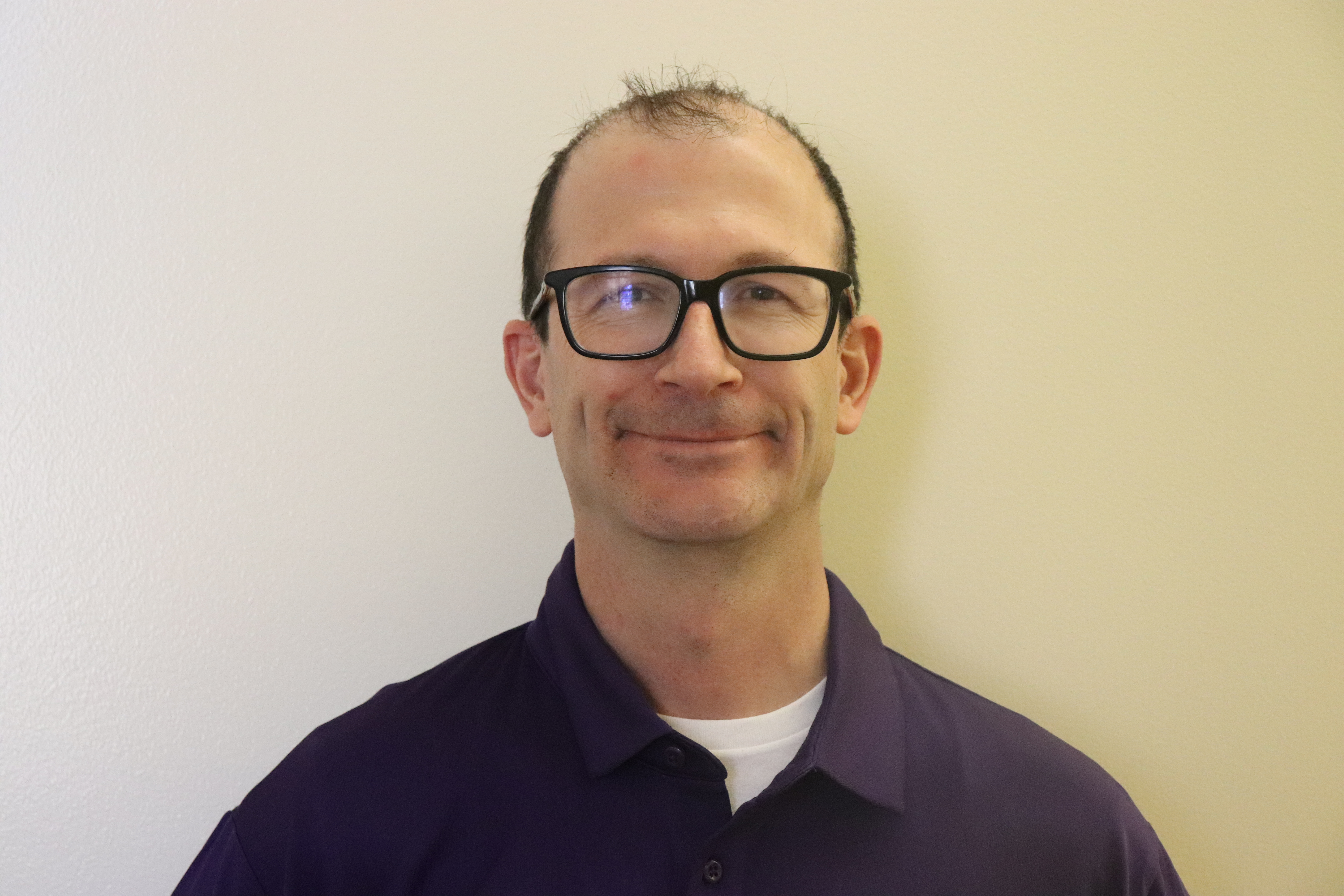 Text
Danny Kraft
Danny Kraft is the president and founder of College Creative Collective. He is a third-year in industrial design at Ohio State and works as a graphic designer for Ohio State Athletics. He is also the graphic design intern for Ohio State football.
Media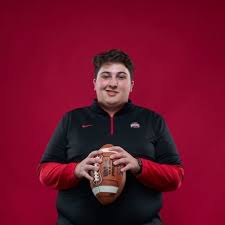 Text
Connor Nichols
Connor is the assistant director of creative media for Ohio State Football. His primary responsibilities are to ideate, shoot, produce and edit creative and engaging content for The Ohio State Football social media channels. Connor assists in the posting of content on all @OhioStateFB social channels, leads the coverage of Sunday NFL (#DevelopedHere) content, and is responsible for content distribution through Opendorse.
Connor graduated with academic honors from Ball State University in 2019 with a bachelor's degree in telecommunications - digital sports production. During his four years, he was actively involved in Ball State Sports Link, a national leader in sports media and production. In this program, he produced feature stories, social media videos, game highlights, and directed live events for Ball State Athletics. Connor is a two-time Emmy-award winning producer and has won other awards for his feature storytelling and filmmaking.
Through all of his experiences and opportunities at Chicago Fire Football Club, Syracuse University, Ball State University, an internship at The University of South Carolina, and freelancing with The Mid-American Conference (MAC), Tupelo-Raycom Media, and WISH-TV, he gained the knowledge and skills he uses every day with Ohio State Football.
Media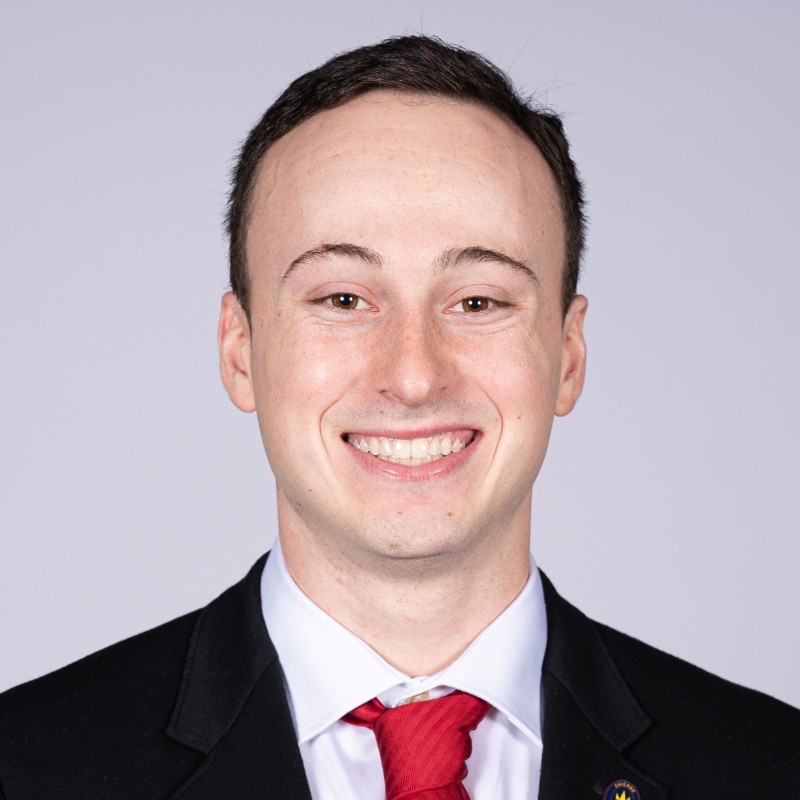 Text
Kennon Pearson
Kennon joined the Duke Athletics staff in October of 2021 and serves as assistant director of creative services/graphic design.
 
Prior to joining Duke, Kennon was the director of creative services at Blue Pack Marketing, having been with the company for five years creating and directing creative services for a wide variety of e-Commerce and social media marketing brands and businesses. Kennon also has prior sports-related experience working freelance with sports teams, including local teams like the Carolina Hurricanes and the Carolina Mudcats, and Swedish top-division soccer team IFK Göteborg.
A native to Raleigh, N.C., Kennon graduated from Guilford Technical Community College in 2015 with a degree in entertainment technology, with a specialization in concert lighting and sound.
Media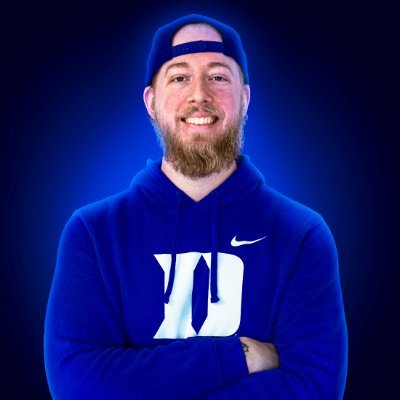 Text
Barbara Perenic
Barbara is an experienced photojournalist and picture editor with a demonstrated history of award-winning work in the newspaper industry, mainly in the state of Ohio and currently with the Columbus Dispatch. She is a graduate of Ohio University, currently pursuing a Master's degree in journalism from Kent State University. 
Besides being a staff photojournalist, Barbara is also an internship coordinator, mentor and storytelling coach. She annually volunteers at the Ohio University High School Summer Journalism Workshop and makes appearances in classes and journalism-based groups as requested. 
Barbara is the treasurer-elect for the Ohio News Photographers Association and the chair of the Midwest Region for the National Press Photographers Association. She was the first female recipient of the Ron Kuntz Sports Photographer of the Year award for ONPA and has been on the USA Today coverage teams for the 2020 MLS Cup and the 2021 NCAA men's basketball tournament.
Barbara is partnered with a sports multimedia journalist raising one child and two dogs.
Media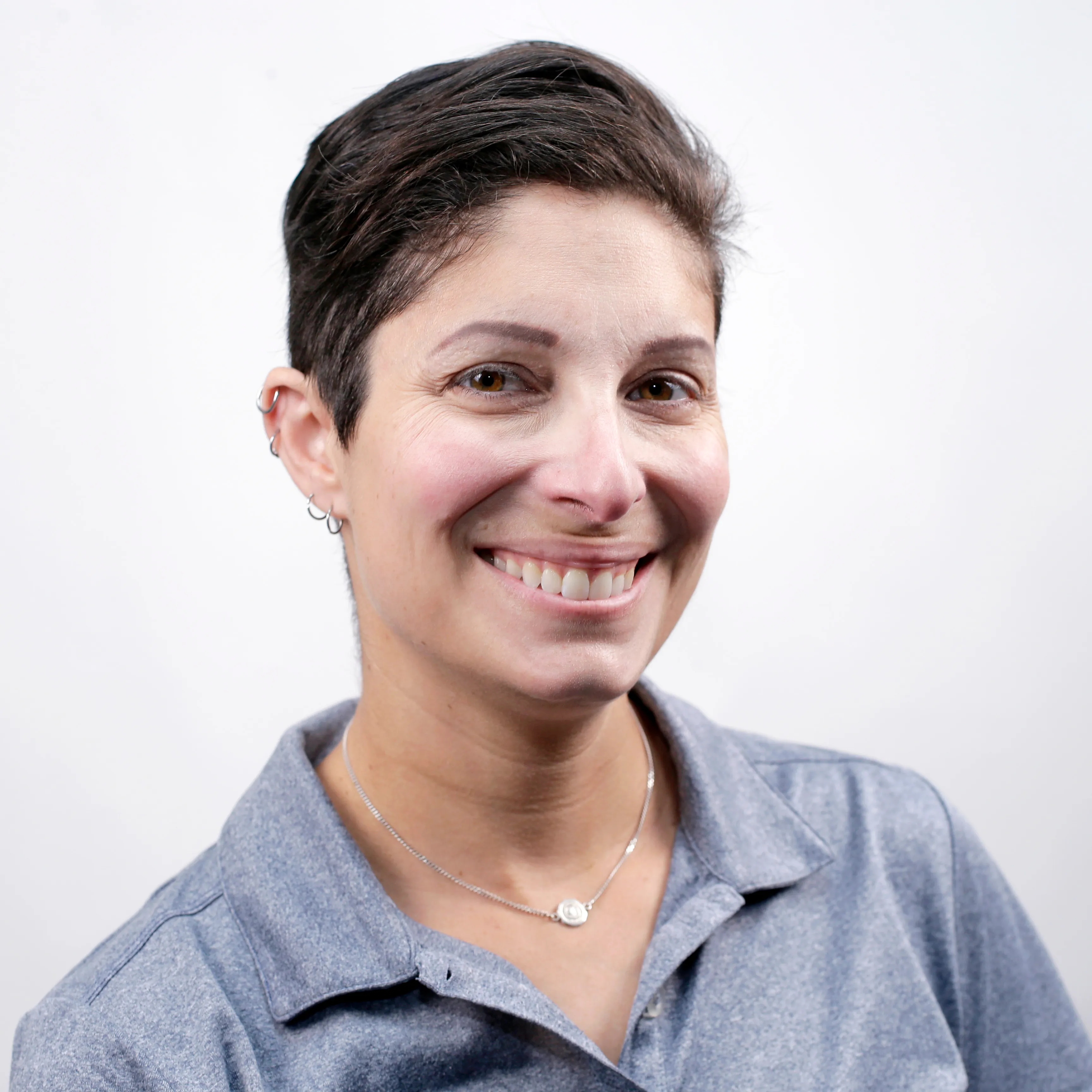 Text
Mary Kate Ramker
Mary Kate joined the Loyola staff in January 2019 as the assistant director of creative services. The Hammond, Indiana native arrived in Rogers Park following a five-month stint as a marketing assistant at the University of Miami.
 
Prior to her time at Miami, where she developed marketing plans for the Hurricanes' volleyball, track and field, swimming and diving and tennis programs, Ramker was a marketing and promotions intern at Purdue University.
 
She earned a bachelor of arts degree in visual communications design from Purdue in 2018.
Media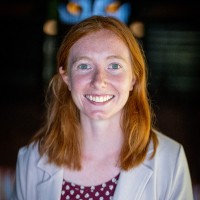 Text
Carson Reider
Carson is the digital advertising manager for the Columbus Crew. Throughout his career, he has been responsible for engaging fans and analyzing data to deliver robust insights and action plans for social media, digital strategy, graphic design, video production and email engagement efforts.
Prior to his arrival at the Crew, Carson served in various digital marketing roles with Ohio State Athletics, the Columbus Blue Jackets, Holy Cross Athletics, and Ohio Athletics.
Reider is a 2012 graduate of The Ohio State University with a bachelor's degree in Business Administration, specializing in Marketing & Logistics. He earned his master's degree in Sports Administration and master's degree in Business Administration from Ohio University in 2015.
Media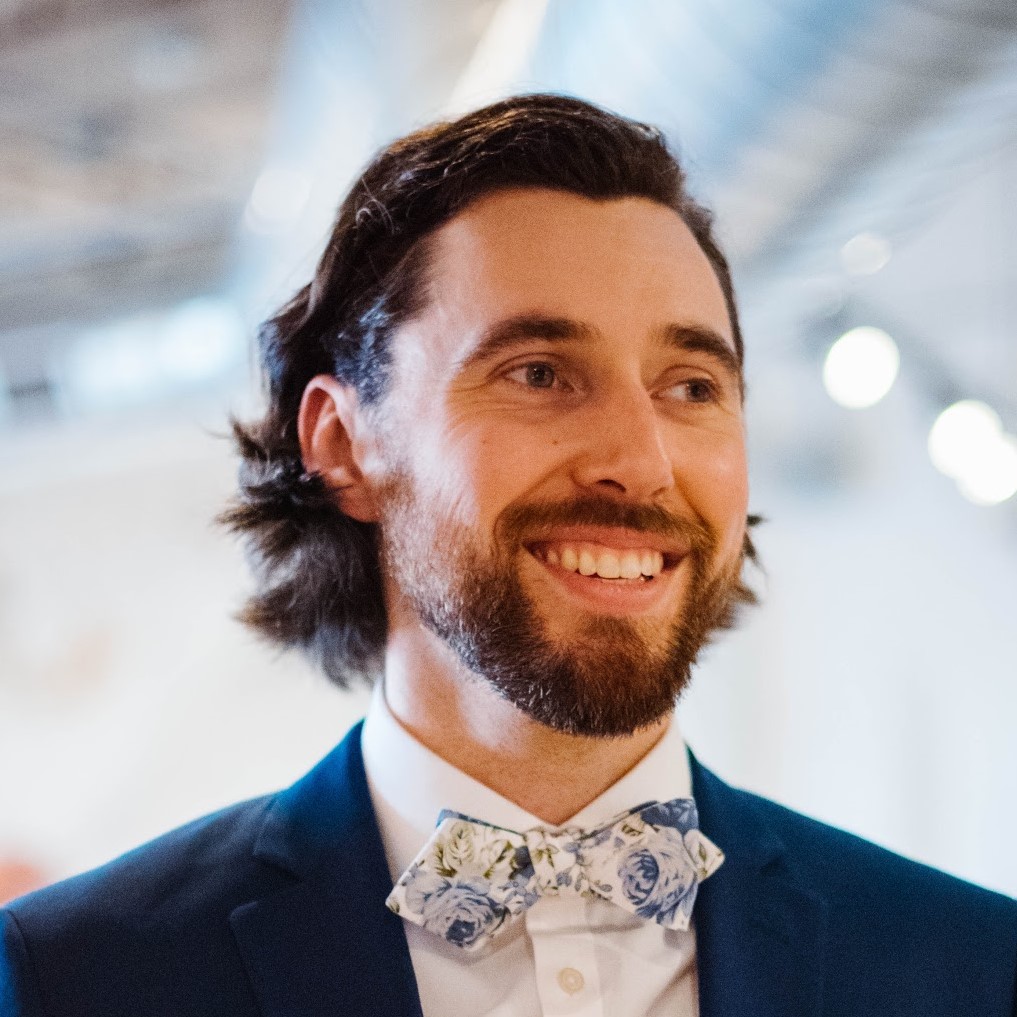 Text
Juan Reyes
Juan is entering his second season with the Ohio State football program as the assistant director of creative media. Juan films and creates digital video content for the team's social media accounts, as well as internally for team use.
Juan was previously the video coordinator at Kennesaw State University from 2017 to 2020. During his time with the Owls, Juan contributed to the team's social media channels, weekly motivational videos, and other videos for social media.
Juan graduated from Western Illinois University in 2015 with a bachelor of arts in broadcasting production. He earned his master's degree in sports management from Western Illinois in 2017.
Media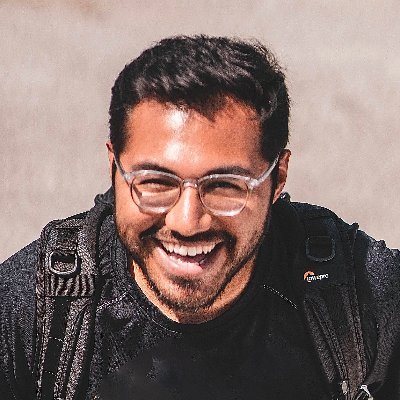 Text
Kyle Robertson
Kyle is a staff photographer at The Columbus Dispatch. 
Media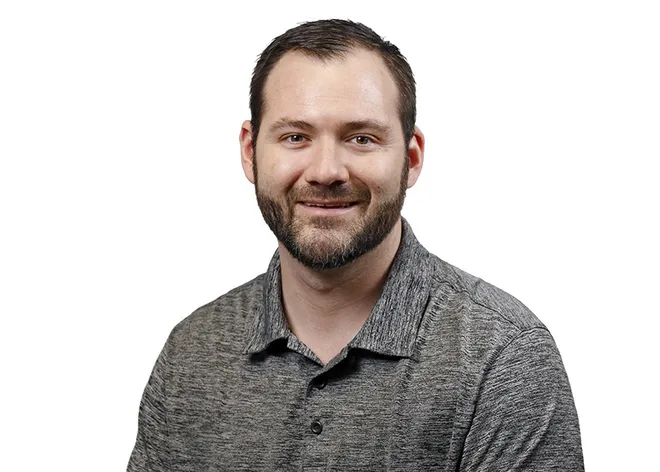 Text
Sammy Silverman 
Sammy founded SammySilv, Inc, an independent creative studio, in May 2019 after leading Ohio State Football's creative media department from 2012-2019. Sammy has worked with some of the biggest brands in sports including the NFL, MLB and NHL. He also founded Die-Hards, a lifestyle and apparel brand that celebrates the most passionate of fans.
In 2018, Sammy spearheaded a new professional development program called Brand U. It was the first-ever in-house personal brand development program aimed to help student-athletes discover and create their own brand identity and prepare them for a life after football. Brand U received national attention and was featured on ESPN, Front Office Sports, 247Sports and The Athletic.
With 10 years of experience in the design industry, Sammy's work has been installed at the NFL LA Headquarters and published in notable sports media outlets including ESPN, Sports Illustrated, USA Today, Yahoo! Sports, and The Athletic.
A Youngstown, Ohio native, Sammy graduated from The Ohio State University in 2012 with a bachelor's degree in Industrial Design.
Media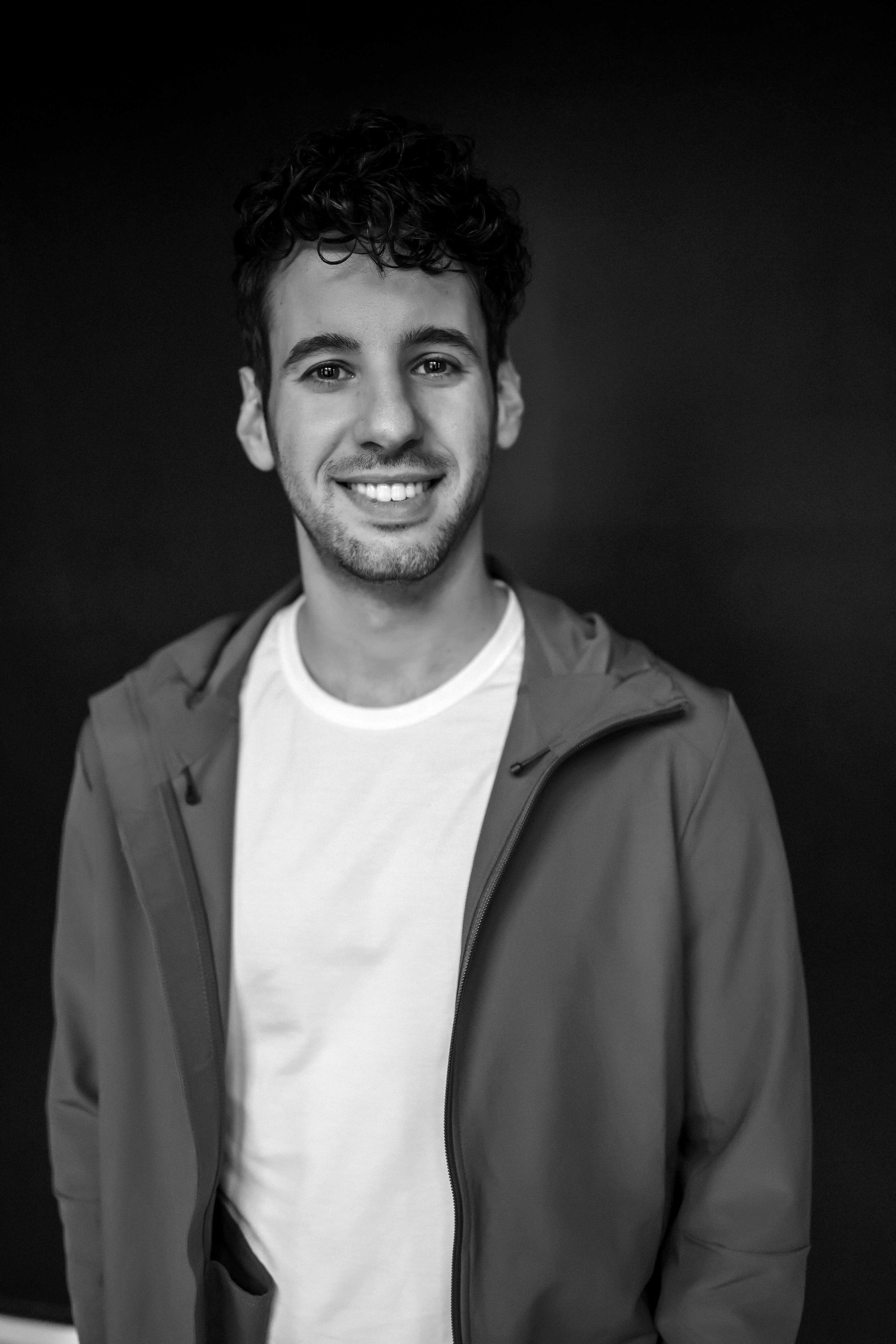 Text
Addison Skaggs
Addison is the director of creative media for Ohio State football. She came to Ohio State from Baylor football, where she was director of visual media.
Addison is a graduate of Oklahoma State University.
Media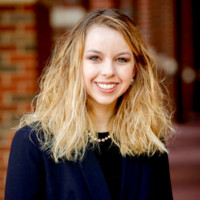 Text
Zach Swartz
Zach is currently the senior producer for William Morris Endeavors Sports. He worked previously with the Ohio State football program as director of creative media and post-production. 
From 2010-'16, Swartz served in a variety of creative roles at the University of Arkansas. He started as a graduate assistant for RazorVision and eventually became the senior production manager for video boards and content.
Swartz earned his bachelor's degree in journalism from Ohio University in 2010 and a master's in recreation and sport management from Arkansas in 2012.
Media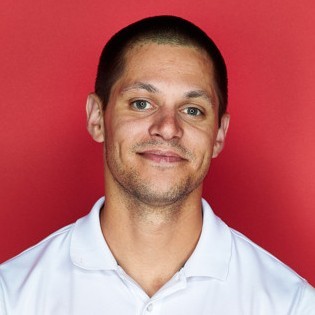 Text
Joe Sykes
Joey is the digital media and content coordinator for the Columbus Blue Jackets.
Media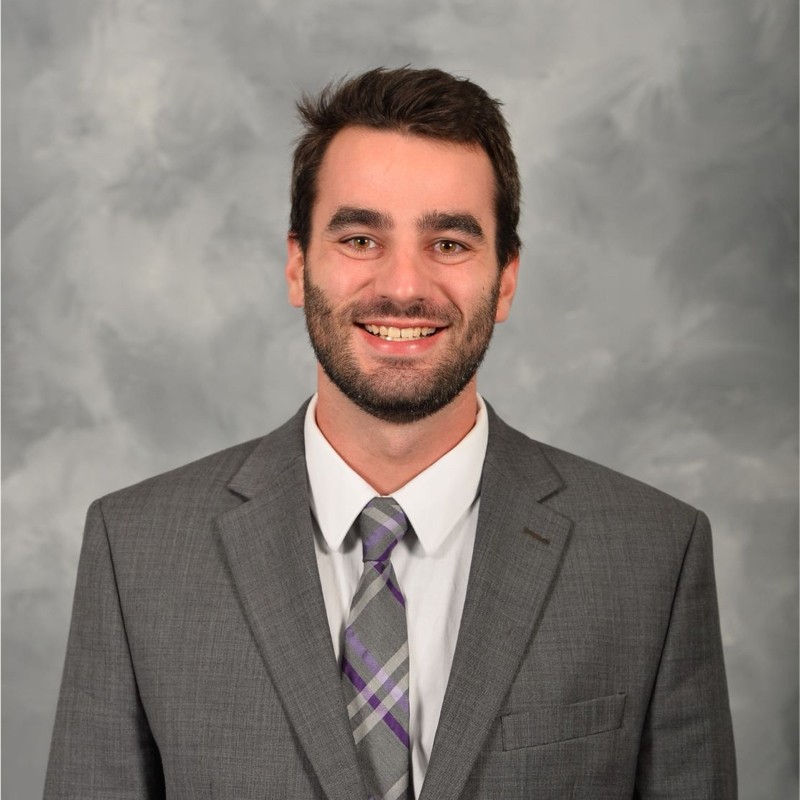 Text
Denise Thompson
Denise joined the University of Delaware in March of 2021 as the associate athletics director for communications and creative services. Thompson will oversee all aspects of the Communications and Creative Services Department with an emphasis in digital and strategic growth.
Prior to Thompson's arrival in Newark, she served as the assistant commissioner for communications and external affairs for the Big Sky Conference. While at the league office, Thompson oversaw the Big Sky communications staff and worked primarily with the conferences football, men's and women's golf, and men's and women's cross country programs. While serving as the head of external affairs for the conference, she was responsible for all marketing initiatives of the conference, including the Big Sky Men's and Women's Basketball Championships. In addition, Thompson handled sport administrator duties for men's and women's cross country and indoor and outdoor track & field, created the league's Diversity and Inclusion plan and worked closely with several committees including the mental health subcommittee.
Thompson graduated cum laude from Fairleigh Dickinson University, where she was a four-year member of the cross country and track & field teams. She served as captain her senior season, and won three Northeast Conference Championship medals during her sprinting career at FDU.
Thompson earned her bachelor's degree in communications from FDU in 2007 and later earned a master's degree in sport management from Texas State in 2011.
She is a member of the College Sports Information Directors of America (CoSIDA), where she served on the board as an at-large representative from 2018-21 and is the current chair of the Racial & Social Justice Working Group. Thompson is a recipient of the 2020-21 CoSIDA President's Award.
Media