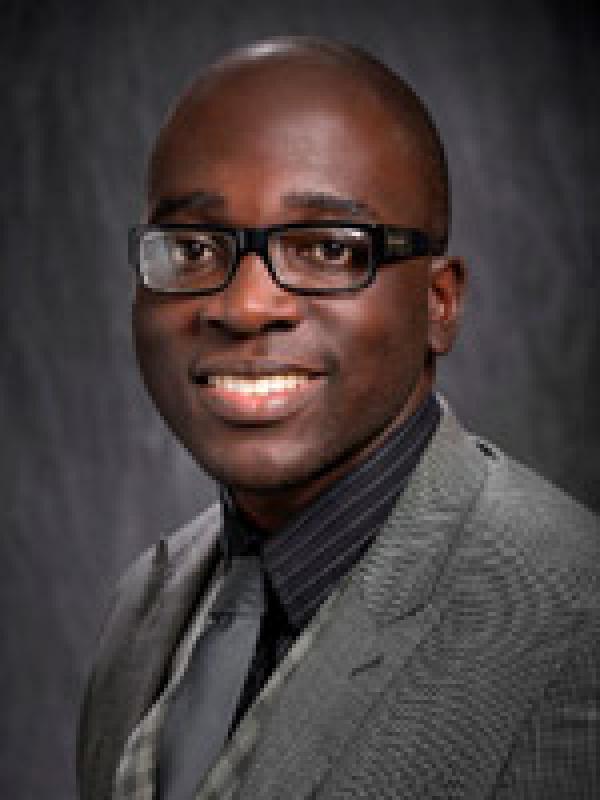 Kwame Agyemang
Associate Professor of Sport Management
172 Arps Hall
1945 North High Street
Columbus, Oh 43210-1172
Education
Graduate Certificate, Change Leadership, Cornell University SC Johnson College of Business, 2018
PhD, Sport Management, Texas A&M University, 2011
MEd, Higher Education Administration, University of Oklahoma, 2008
BA, Political Science, University of Oklahoma, 2007
Kwame Agyemang is an Associate Professor of Sport Management in the Department of Human Sciences. Prior to arriving at The Ohio State University, he served seven years (2012-2019) at Louisiana State University (earning promotion and tenure in 2018) and one year at Eastern Kentucky University as an assistant professor (2011-2012). He also spent the spring 2019 quarter as a visiting professor at UC Davis' Graduate School of Management.
An organizational theorist, Agyemang's research leads to a better understanding of Black professionals' experience in the sport industry. He has consulted with organizations on topics concerning race, justice, and equity. His upcoming book (under contract with Cornell University/ILR Press) explores the realities for Black professionals in the workplace and discusses how organizations can achieve racial equity. He conducted interviews with leaders spanning various industries, including sport, entertainment, media, and education, among others.
Agyemang has published more than 30 peer-reviewed journal articles in various journals, including the Journal of Management Inquiry, Journal of Sport Management, Sport Management Review, Journal of African American Studies, International Journal of Sport Management, and International Review for the Sociology of Sport, among others. He is currently the Editor-in-Chief for Sport, Business and Management: An International Journal and serves on several editorial boards: Sociology of Sport Journal, International Journal of Sport Communication, Journal of Amateur Sport, and International Journal of Sport Management.